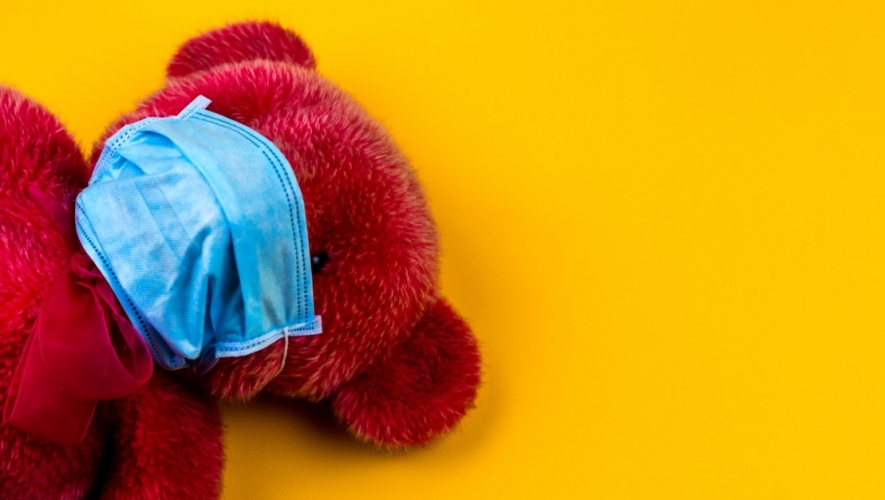 This page is dedicated to compiling resources and information on COVID-19 for individuals with a developmental disability and their families. Updated April 24/2020.
Understanding COVID-19
Our lives have shifted in profound ways, and it's not always easy to understand why. The resources and videos below share great tools for talking about COVID-19 and learning about it in a way that is not scary or intimidating, but informative and understandable. Some resources are specific to people with developmental disabilities, and some are geared towards kids - but don't underestimate them! Messages geared toward kids are also messages that are kinder, gentler, and easier to understand for us all.
COVID-19 Information By and For People with Developmental Disabilities - plain language information about COVID-19, includes pictures to help illustrate the text.
My COVID Disability Q - This is a Twitter-based Canadian Q&A hub to get answers to your disability questions during the COVID-19 outbreak, created by a collaboration between CanChild, Kids Brain Health Network, and CHILD-BRIGHT Network. Submit your question on their webpage, and the twitter moderators will share it on Twitter, tagging and inviting experts into the conversation to get a full answer from across the nation.
Talking to Kids About COVID-19 - Anxiety Canada put together this page to help parents and caregivers find easy ways to explain COVID-19 to their loved ones. Even though it's meant for kids, it's an overall awesome guide to help anyone one who might be feeling anxious about changes to their routines and normal life.
Empowering Ability COVID-19 Resource Page - Empowering Ability podcast has put together a list of all the different things you need to know about COVID-19 and how to connect with resources and other families. It's updated regularly, and summarizes information to make it easier to understand and read through.
Autism Ontario Resource Page - Autism Ontario has created a very thorough list of resources. There's truly something for everybody, from young to old, for individuals with autism to caregivers, and from activity suggestions to mental health tips and resources.
COVID - 19 Income Assistance for ODSP & OW Recipients - Steps to Justice has created a list of Frequently Asked Questions and Answers regarding how ODSP, OW and other social assistance programs are affected by COVID-19 and any additional benefits that may be available.
Passport Funding Changes - List of additional, temporarily eligible passport expenses as a result of COVID-19.
Special Services at Home Changes - List of additional, temporarily eligible SSAH expenses as a result of COVID-19.
Plain Language Guide to COVID-19 Related Benefits in Canada - This document was put together by Jennifer Robson, Associate Professor of Political Management at Carleton University, to help individuals easily access the benefits available to them. She is updating this document as changes are made.
Some Great, Simple Video Explanations
Why is Everyone Freaking Out About the Coronavirus? - CBC Kids
What is Social Distancing? - CBC Kids
A Message from Lego Justin Trudeau - In March 2020 during one of his daily press conferences, Canadian Prime Minister Justin Trudeau had a message for Canadian children about how they can do their part in the fight against COVID-19. It's a great message, and way more interesting to watch as re-enacted in lego form!
---
How to Keep Busy
With people home and self-isolating for weeks now, many of us have started to find a new routine. But sometimes routine can get boring, and we need to find new ways to keep our minds busy! Need some ideas to mix things up? Check out some of these awesome resources.
The Reel Abilities Film Festival - May 20-24. This Toronto-based film festival showcases films about people with disabilities, and made by people with disabilities. Ticket prices for these online viewings are on a pay-what-you-can basis, so everyone has the opportunity to participate!
The (Virtual) Abilities Expo - June 19-21. The Abilities Expo will be releasing a virtual experience, including online workshops. This American based event rarely comes to Canada, so this is a unique opportunity to engage with this large event!
Helpful Resources for These Times - A resource from Susanna Joyce at Realizations Training and Resources, a local independent facilitation consultant. Updated and ongoing resources can be found on the Realizations Facebook Page.
Creative Activities for At Home - By Creative Boom
Art Projects at Home Video - By Mako
100 Things to Do in Quarantine Video - By Kyra Gusdel
38 Ways to Use the Library from Home - Toronto Public Library
Virtual Museum Tours - Travel + Leisure
Pharaoh Ramses VI Tomb Virtual Tour
Online Hip-Hop Classes - STEEZY Studio
Ripley's Aquarium Live Shark Camera
An Astronaut's Guide to Self Isolation - Chris Hadfield
Virtual ASL Classes and ASL Sing-A-Longs - Dr. Jennifer Delora
Quarantine Livestreams - A list of virtual concerts to watch
Virtual Prom - Virtual Prom Celebration hosted by John Krasinski on his free show "Some Good News"
---
Ways to Connect
Empowering Ability Family Support Call - Tuesdays at 7pm ET. Register to join.
"What's Up?" Wednesdays: COVID-19 Information in Plain Language - Wednesdays at 2pm ET. Register to join.
Caregiver Support Group - Various days and times. Register to join.
Caremongering London - A Facebook Group for London and Area where residents can connect with each other for support.
---
Mental Health and COVID-19
Webinar Series: Supporting the Mental Health of Children & Teens with Autism during COVID - This is a four-part webinar series organized by Jeremy Roberts, the MPP from Ottawa West-Nepean. The webinar series is hosted by Dr. Jonathan Weiss, a clinical psychologist who specializes in understanding and supporting the mental health of individuals with ASD or other intellectual disabilities. He is joined by educator, mother and advocate Teresa Hedley, and her son Erik Hedley, who is a college student, volunteer and autism self-advocate. First webinar will be held on Tuesday, May 5th at 8pm and interested parties can register by emailing michael.pew@ontario.ca.
Mental Health and the COVID-19 Pandemic - Resources and FAQs from the Centre for Addiction and Mental Health (CAMH).
Social Isolation Fact Sheet - Mental Health Commission of Canada, includes suggestions on how to increase social connection while physically distancing.
#HealthyAtHome - Mental Health - The World Health Organization (WHO) shares some coping strategies for mental health during long days at home.
Repository of Resources on Disabilty Inclusion and COVID-19 - The International Disability and Development Consortium (IDDC) Core Group compiled this list of resources for inclusion and mental health as related to disability.
---
Advocacy
Advocacy Toolkit - Advocating for Your Support Person or Attendant to be with you in Hospital During the COVID-19 Pandemic - This plain-language toolkit prepared by Arch Disability Law Centre gives information about the law and tips for people with disabilities who need their support person or attendant to be with them in hospital during the COVID-19 pandemic. The information in these Advocacy Tips is about laws and policies in Ontario and may not be relevant if you live outside of Ontario.
COVID-19 Hospital Transfer Form for Patients with Intellectual and Developmental Disabilities - This form lets hospital staff know how to best accomodate your loved one's medical and communication needs and try to help the person cope with being in the hospital. Please note that in an emergency you may not have time to collect the information. Fill in the Hospital Transfer Form in advance to make sure that it is ready to go in case of hospitalization.
A Sister's Reflections - A blog piece written by a sister of an individual with a developmental disability, aimed at health care workers. This moving piece relfects on her sister, and how she may be perceived in a hospital setting, sharing thoughts on the value of families and hospitals working together to provide the best possible care in these trying times.
Family Caregivers as Essential Partners in Care: More than Just a Visitor - Article by the Canadian Foundation for Health Care Improvement on the topic of caregivers as more than just visitors when seeking health care for a loved one with a disability.
A Crisis Unfolding: COVID-19 Impacts on Families Caring for Vulnerable People with Disabilities at Home - This is an open letter drafted by Family Alliance Ontario to address the supports needed for families to cope through these unprecedented times. To support this letter, add your signature electronically by April 23, 2020.
COVID-19 Disability Advisory Group - This group was established on April 10, 2020 to address the specific concerns on Canadians with disabilities in facing the COVID-19 Crisis. It was formed shortly after an open letter was released on April 8, 2020 from Arch Disability Law Centre titled "Open Letter: Ontario's Triage COVID-19 Protocol".
COVID-19 and people with disabilities within Canada - A federally created guidance document on COVID-19, it's spread and special considerations for people with disabilities. This document was created by the PHAC COVID-19 Clinical Issues Task Group, reviewed by the COVID-19 Disability Advisory Group, with contributions from the Public Health Agency of Canada.
Statement from Minister Qualtrough on Canada's Disability-Inclusive Approach to its COVID-19 Pandemic Response - Released April 10, 2020